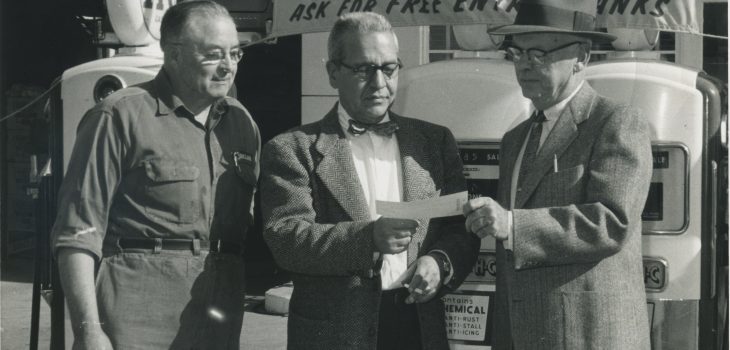 Auto Service Barrington
When it comes to your car, having a reliable mechanic is key. Kranz auto has been helping people with their automotive problems since 1946. With a company like that you know you are going to receive quality work at a great price. For over 70 years Kranz has been helping with Oil Changes Barrington, Brakes Barrington, Steering and Suspension Barrington, and other automotive troubles Barrington. So don't risk taking your car to some shop that might turn its employee base over every other year. Come to the reliable techs at Kranz Auto.
Automotive Belts Barrington
When it comes to your vehicle, there are a lot of different parts. Belts are one part that might not seem important, but when they wear out can rob your vehicle of performance and end up costing you more money in the long run. When belts break while the car is in motion, they can wrap around other components and bend or break them. So be sure to bring your vehicle in and have your belts checked by us.
Failed Emissions Test Diagnostics Barrington
If your vehicle has a check engine light on, most likely it will fail the emissions test. So if your vehicle is due for an emissions test or failed an emission test, bring it into Kranz and let us help you get things fixed. Sometimes the codes that are given from an error in your vehicle's computer can be hard to read. Our technicians are familiar with these codes and can isolate your problem and fix it. Most often the fix is just replacing the sensor, but other times it could be more complicated, but our techs are up to the challenge and can get your vehicle back in working order quickly.
SERVICE AVAILABLE
Call Or Stop By our Shop Anytime During Business Hours and We Will Do Our Best to Service You Promptly.

847-381-5585

111 S. Lageschulte St.

Barrington, IL. 60010

Business Hours: Monday – Friday 7:30 am to 5:30 pm
5.0 STAR RATING 6/6/2016
This is a great shop and they are super knowledgeable. Tom Kranz is the owner and a super guy. He's got a great team and they get the job done fast and correct the first time. If you live in the Barrington area and your vehicle needs work, I highly recommend using Kranz Automotive.

Michael D.

Palatine, IL
5.0 STAR RATING 11/5/2014
Great service station! Trust them fully with care, prices and overall quality. Tom is great, trustworthy guy and I've been going to him for years (I find trouble trusting a automotive shop as a woman driver). Quick service as well, thanks Kranz Auto!

Kassandra R.

Elk Grove Village, IL
5.0 STAR RATING 10/7/2014
I have been taking all my cars to Kranz for over a decade. Tom Kranz is a straight shooter – he has talked me out of repairs that would have made him money but not be in my best interest. The work I have had done ranges from simple oil changes to things like replacing a timing belt, new clutch, brakes, etc.

I TOTALLY trust Tom and his expert staff with my car!

Diane S.

Barrington, IL