So you took your car to get the required emissions test…and you failed. Now what?
In the unfortunate event that happens, call or stop in to Kranz Service Inc right away. We will be sure to do a FULL diagnostic overview of your vehicle to determine where the issue is originating. Once we have discovered the issue, we will work with you to go over your options. In the event that you need a repair, do not worry, because, we repair vehicles that have failed or been rejected for system monitors.
Kranz Service Inc is a family owned and operated, full service automotive repair shop that has been located in Barrington Illinois for over 70 years. We are available for service of any make and model, both foreign and domestic. We take great pride in being a 3rd going on 4th generation business that has been recognized as one of the most trusted auto repair shops in the Barrington Illinois and surrounding Northwest Suburbs area. High quality service and affordable pricing, thats the Kranz Service Inc way!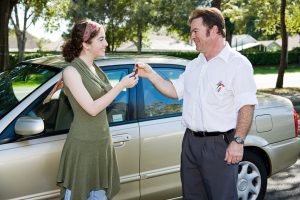 Common Culprits of Failed Emissions Tests
Its no secrete that a good number of failed emissions are the result of some sort of defective equipment on the vehicle in question. Some of these defects may be very minor, some more extensive repairs. Featured here are some of the most common trouble areas of Emission Testing Failures:
A defect in the Evaporative Emission System
A defective "Air/Fuel, or Oxygen Sensor
A defect in the vehicles Exhaust System
A defect in the Catalytic Converter
The EGR (Exhaust Gas Recircualtion System)
The vehicle's ignition components
Low Compression in the Cylinder or Carbon Buildup in the Engine
Kranz is open – Monday through Friday 7:30am to 5:30pm.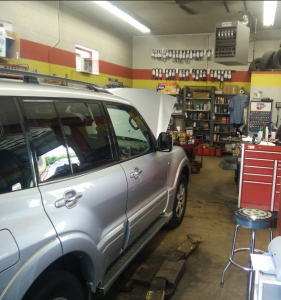 SERVICE AVAILABLE
Call Or Stop By our Shop Anytime During Business Hours and We Will Do Our Best to Service You Promptly.

847-381-5585

111 S. Lageschulte St.

Barrington, IL. 60010

Business Hours: Monday – Friday 7:30 am to 5:30 pm
5.0 STAR RATING 6/6/2016
This is a great shop and they are super knowledgeable. Tom Kranz is the owner and a super guy. He's got a great team and they get the job done fast and correct the first time. If you live in the Barrington area and your vehicle needs work, I highly recommend using Kranz Automotive.

Michael D.

Palatine, IL
5.0 STAR RATING 11/5/2014
Great service station! Trust them fully with care, prices and overall quality. Tom is great, trustworthy guy and I've been going to him for years (I find trouble trusting a automotive shop as a woman driver). Quick service as well, thanks Kranz Auto!

Kassandra R.

Elk Grove Village, IL
5.0 STAR RATING 10/7/2014
I have been taking all my cars to Kranz for over a decade. Tom Kranz is a straight shooter – he has talked me out of repairs that would have made him money but not be in my best interest. The work I have had done ranges from simple oil changes to things like replacing a timing belt, new clutch, brakes, etc.

I TOTALLY trust Tom and his expert staff with my car!

Diane S.

Barrington, IL