Let the expert technicians at Kranz Auto keep your vehicle where it belongs; safely in control and on the road. One of the keys to automotive safety is the health of your vehicles steering and suspension components.
Kranz Auto offers high quality and affordable service and repair on Shocks, Struts, Ball Joints, Tie Rods and more. We recommend that you have your steering and suspension systems inspected annually to help prevent costly repairs later.
Common Signs You need a Steering or suspension styem inspection:
You feel your vehicle pulling to one side or the other
You are experience difficulty steering or turning
Your vehicle does not respond to uneven roads, dips, or turns like it had previously
You feel more of an impact or bouncing sensation after going over a bump or pot hole
You feel a shaking when speed increases
 A STEERING OR SUSPENSION STYEM INSPECTION Includes:
Checking the power steering fluid
Inspecting the tightness of all nuts and bolts
Inspecting the tires for signs of uneven wear which can help detect the origin of the issue
Inspecting the health and grip of the power steering belts
Inspecting the struts
Inspecting the Shocks, Ball Joints, and Tie Rods
Inspecting the Control Arms, Drive Axles, and Coil Springs
Kranz Auto offers the Barrington, IL area comprehensive and affordable Steering & Suspension Repair
All of us at Kranz Auto take the safety of your vehicle and in turn your family very seriously. If you have any suspission that you are facing a steering or suspension issue call or stop in immediately.
111 S. Lageschulte St.
Barrington, IL. 60010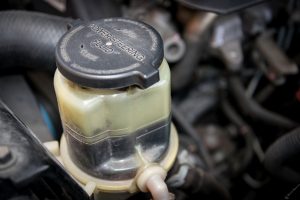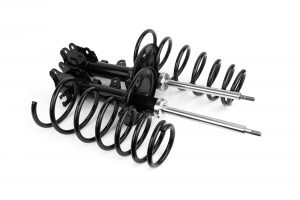 SERVICE AVAILABLE
Call Or Stop By our Shop Anytime During Business Hours and We Will Do Our Best to Service You Promptly.

847-381-5585

111 S. Lageschulte St.

Barrington, IL. 60010

Business Hours: Monday – Friday 7:30 am to 5:30 pm
5.0 STAR RATING 6/6/2016
This is a great shop and they are super knowledgeable. Tom Kranz is the owner and a super guy. He's got a great team and they get the job done fast and correct the first time. If you live in the Barrington area and your vehicle needs work, I highly recommend using Kranz Automotive.

Michael D.

Palatine, IL
5.0 STAR RATING 11/5/2014
Great service station! Trust them fully with care, prices and overall quality. Tom is great, trustworthy guy and I've been going to him for years (I find trouble trusting a automotive shop as a woman driver). Quick service as well, thanks Kranz Auto!

Kassandra R.

Elk Grove Village, IL
5.0 STAR RATING 10/7/2014
I have been taking all my cars to Kranz for over a decade. Tom Kranz is a straight shooter – he has talked me out of repairs that would have made him money but not be in my best interest. The work I have had done ranges from simple oil changes to things like replacing a timing belt, new clutch, brakes, etc.

I TOTALLY trust Tom and his expert staff with my car!

Diane S.

Barrington, IL